If you're in the market for an extensive supply of exquisitely crafted Venetian glass mirrors at remarkably competitive wholesale prices, VenetianMirror.ID is your ultimate destination. We stand as a distinguished mirror manufacturer and exporter based in the enchanting archipelago of Indonesia, known for its centuries-old tradition of artistry and design. Our specialty lies in offering custom-made Venetian glass mirrors, tailored to your bulk buying needs, while delivering a seamless blend of quality, aesthetics, and affordability.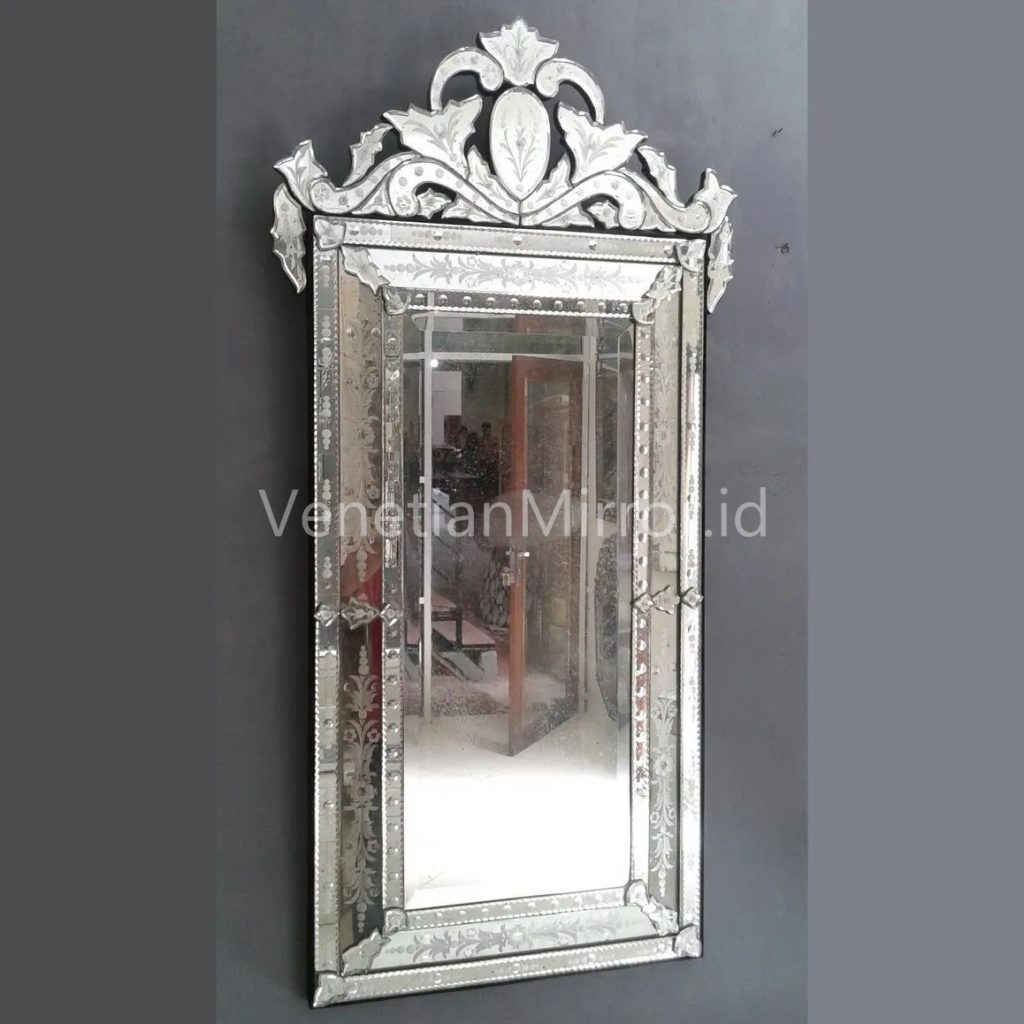 Why Entrust Your Bulk Venetian Glass Mirror Needs to VenetianMirror.ID?
Indonesian Craftsmanship: Our Venetian glass mirrors are meticulously handcrafted in the heart of Indonesia, where skilled artisans continue to carry forward the legacy of craftsmanship passed down through generations.
Factory-Direct Savings: At VenetianMirror.ID, we offer you direct access to our cutting-edge manufacturing facility. This eliminates intermediaries, allowing us to provide wholesale prices that are not just competitive but irresistible.
Bespoke Solutions: Understanding that bulk buyers often have specific needs, we pride ourselves on our ability to customize Venetian glass mirrors precisely to your specifications.
Premium Quality Assurance: When you choose VenetianMirror.ID, you're investing in mirrors crafted from the finest materials, ensuring not only longevity but also captivating aesthetics that leave a lasting impression.
Irresistible Bulk Discounts: Capitalize on our special bulk purchase discounts, designed to enhance your savings without making any compromises on quality.
The Enchanting World of Bulk Venetian Glass Mirrors
Embark on a journey through our diverse range of bulk Venetian glass mirrors, meticulously curated to cater to the needs of businesses, interior designers, decorators, and retailers:
| | |
| --- | --- |
| Bulk Venetian Glass Wall Mirrors | Elevate the ambiance of your spaces with our elegant and functional bulk wall mirrors, available in a myriad of styles and sizes to suit various interior settings. |
| Grand Bulk Venetian Glass Mirrors | Make a grand statement with our large Venetian glass mirrors. Perfect for commercial spaces and hospitality projects, these mirrors exude opulence and luxury. |
| Bulk Venetian Glass Vanity Mirrors | Transform bathrooms and dressing rooms with our exquisite bulk vanity mirrors. Crafted to combine aesthetics with functionality, these mirrors are the epitome of style and grace. |
| Custom Bulk Orders | Seeking something truly unique? Our team is ready to fulfill your custom bulk orders, ensuring that your vision is not just met but exceeded. |
Connect with Us for Your Bulk Venetian Glass Mirror Requirements
Are you ready to enhance your business with the enchantment of our bulk Venetian glass mirrors? Regardless of whether you are an importer, dealer, trader, or wholesaler, VenetianMirror.ID is your trusted partner in this endeavor. Reach out to us today to discuss your bulk order requirements, request a detailed quote, or inquire about our exclusive discounts for substantial purchases.
Experience the allure of Indonesian craftsmanship with VenetianMirror.ID, your foremost source for bulk Venetian glass mirrors at wholesale prices that redefine excellence. Do not miss this opportunity to elevate your inventory with our stunning mirror collections, guaranteed to add a touch of sophistication to any setting!